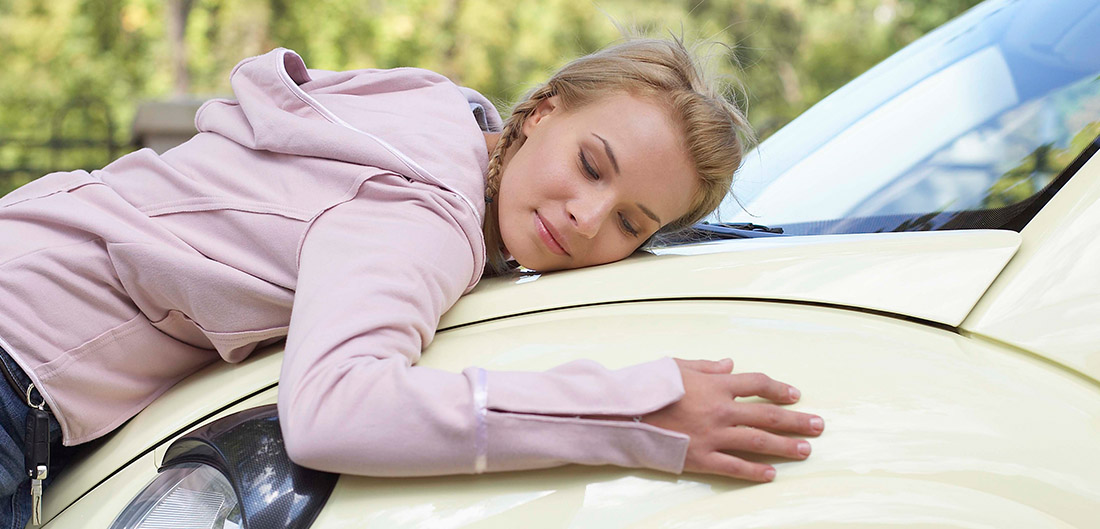 Ah, there's nothing like that new car feeling when you buy a car — that distinct new car smell and the lush interior. The techy gadgets and the sweet sound system. But after you finish selecting all the options you want, there's one more you might consider. And that's a small add-on to your auto insurance policy.
Let's say you get into an accident a week after buying your new ride. Cars do depreciate the minute they're driven off the lot. According to Carfax.com, new vehicles lose value at an average decline of 15-25 percent each year during the first five years. That means if your new ride gets totaled, your insurance payout could be much less than what you paid for the car (or what you owe on your loan, for that matter).
How ERIE can help
Erie Insurance offers a coverage endorsement that makes sure you're not left with a gap in coverage. It's called New Auto Security, and you can add it to your ERIE auto policy for a nominal increase in premium. If you've had your car less than two years and it gets totaled, ERIE will reimburse you the cost to replace it with the newest model year (minus your deductible).
And if your new car is in an accident but it's not a total loss, ERIE will pay to repair the vehicle without a deduction for depreciation. That's good news for your wallet.
Older cars are covered too
The endorsement from ERIE isn't just for brand-new cars. Here's another reason to add it to your policy: if you've had your car longer than two years, ERIE will pay the cost to replace it with a model that's two years newer. That means the coverage is good to have no matter what the age of your vehicle.
Plus, you can add the New Auto Security coverage any time – it isn't restricted to when you buy the car or when you first insure the vehicle with ERIE.
So don't let worries over a possible accident ruin your new- (or used) car moments. Drive the car you love and rest easy knowing you're a step ahead of depreciation with New Auto Security from ERIE. Talk to a local Erie Insurance agent today who can explain the details and give you a quote.
A vehicle is considered new when it is less than two years old. Eligible vehicles must carry both comprehensive and collision coverage. The endorsement is sold on a per-vehicle basis, not per policy, and contains the specific details of the coverages, terms, conditions and exclusions. Coverage is not available in all states. Please refer to our disclaimer and talk to an ERIE agent for policy details.