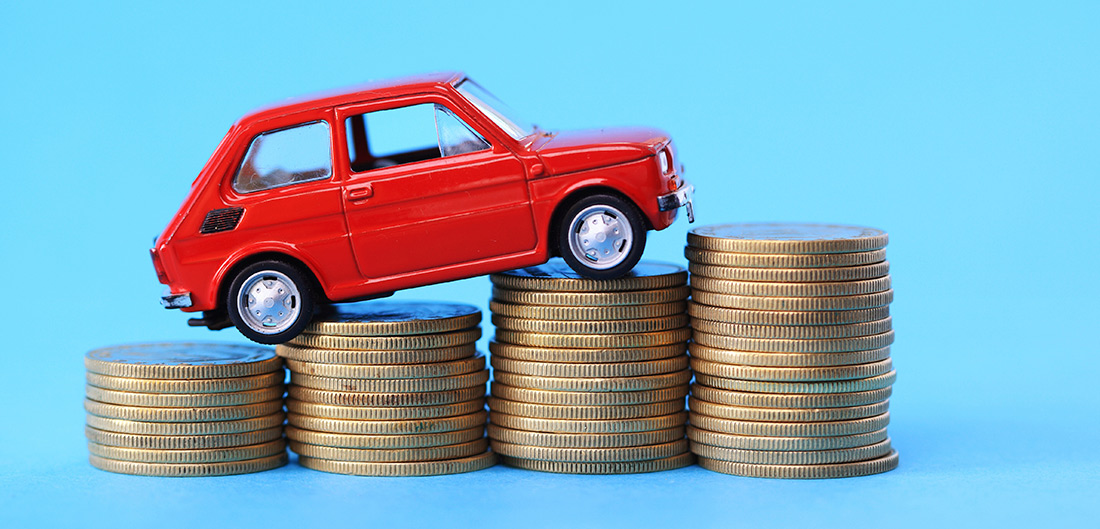 When you think about the costs of owning a car, what do you think of – the gas, maintenance or maybe insurance? Actually, depreciation is often one of the larger expenses of car ownership.
According to U.S. News & World Report, new vehicles lose value at an average decline of 15-25 percent each year during the first five years. And whether new or used, all vehicles lose value over time. Since the rate of depreciation varies by vehicle model, it's a good idea to take resale value into consideration when shopping for your new ride.
According to the experts at Kelley Blue Book, picking a vehicle with excellent resale value is very likely the most important thing you can do when it comes to keeping costs down. Paying a fair price for the car and securing a good loan rate can be undone by poor resale value, because eventually you're going to sell it or trade it in.
Cars that retain a higher value
If you're car shopping this year, it appears that bigger vehicles are depreciating better. Trucks and SUVs appear in nine of the top 10 spots on the Kelly Blue Book 2017 Best Resale Value Awards. Per Kelley, while the average new vehicle will be worth about 33 percent of its original sticker price after 60 months, the top 10 vehicles on their list will return an average of 50 percent to their owners at resale time.
The Kelley authorities say that choosing a car with good resale value can often save you more money in the long run than going for big rebates and other incentives.
New cars that may lose value the quickest
To highlight the other end of the spectrum, Forbes magazine shared the results of a study conducted by the used-vehicle website Carlypso.com. Among the top 10 vehicles expected to have resale issues were the Nissan Leaf, Dodge Charger, Volkswagen Beetle, Mitsubishi Lancer and Kia Optima.
A little research goes a long way
When you're ready to shop for your next vehicle, it will pay to do some research on resale value before making an investment. Whichever new (or used) car you choose, Erie Insurance can ensure that investment is protected with a great auto policy at a great price. And we can help you take care of the depreciation issue, too, with a coverage endorsement that provides true replacement value if you have an accident.
It's called New Auto Security, and you can ask your agent to add it to your ERIE auto policy. If you've had your new car less than two years and it gets totaled, ERIE will reimburse you the cost to replace it with the newest model year. And if your new car is in an accident but it's not a total loss, ERIE will pay to repair the vehicle without a deduction for depreciation.
If your vehicle is past its second birthday, ERIE will pay the cost to replace it with another vehicle of the same model that is two years newer. That means the coverage is good to have no matter what the age of your vehicle.
Reaching out to a local Erie Insurance agent is a good way to start your research. He or she can explain the coverage details and get you a quote.
A vehicle is considered new when it is less than two years old and is owned by the original purchaser. Eligible vehicles must carry both comprehensive and collision coverage, and the policy deductible will be applied at the time of a claim. Insurance products are subject to terms, conditions and exclusions not described in this post. The endorsement is sold on a per-vehicle basis, not per policy, and contains the specific details of the coverages, terms, conditions and exclusions. Coverage is not available in all states. Please refer to our disclaimer and talk to an ERIE agent for policy details.